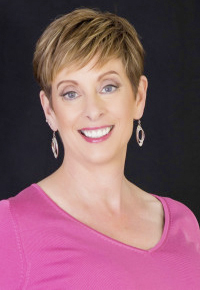 Linda Culbertson is founder and president of Foresight Communications.
An award-winning writer and communication strategist, Linda is passionate about helping CEOs, large and small businesses and executives in nonprofit and government organizations to enhance communication with customers, employees and constituents. Her 28 years of management experience – 14 at the executive level – enable her to understand and support leaders as they face today's leadership and communication challenges.
Foresight helps individuals and organizations drill through barriers created by roles, rules and expectations to identify their authentic style and voice – the voice with which they can interact with others in the most compelling and effective way – and collaborates with them to create clear and consistent written and verbal communications and strategies for delivering them.
Foresight's services include one-on-one coaching and group facilitation, copywriting, editing, speechwriting, brand message development and design and strategy development.
Before establishing Foresight, Linda built and led a communications group in an organization with 800+ employees, providing services in the areas of executive, employee and customer communications, marketing, publication development, Web and social media, event management, media relations and video production.